Hydrogel Platform

Figure 1. Demonstration of material variety via 12 Chinesezodiac animals, including fluorescent image of two dragons of CdSe quantum dots (QDs) without shrinking (the inset shows a resolution of ~200 nm); SEM (top) and EDX (bottom) images of a monkey of Ag; pig of Au-Ag alloy; snake of TiO2; dog of Fe3O4; rabbit of NaYREF4; optical microscopy image of an ox of diamond; fluorescent images of a tiger of graphene QDs; goat of fluorescent Au; horse of polystyrene; rooster of fluorescein; and mouse of fluorescent protein.

Figure 2. Nanostructures demonstrating minimum feature sizes. (A) 3D model of a nonconnected "NANO" structure comprised of arrays of parallel nanowires. (B) SEM cross-sectional images of the "NANO" structure cut by focused ion beam (FIB); (C) zoom-in view of the letter "A" in (B); and (D) zoom-in view (C). (E) Four cross-sectional patterns of the "NANO" structure (in the x-z plane of (A)). (F) SEM images showing the trenches of the gel sample opened by the FIB-cut, where the positions of each letter are labelled. All cross-sectional images were taken at a substrate tilt angle of 52°.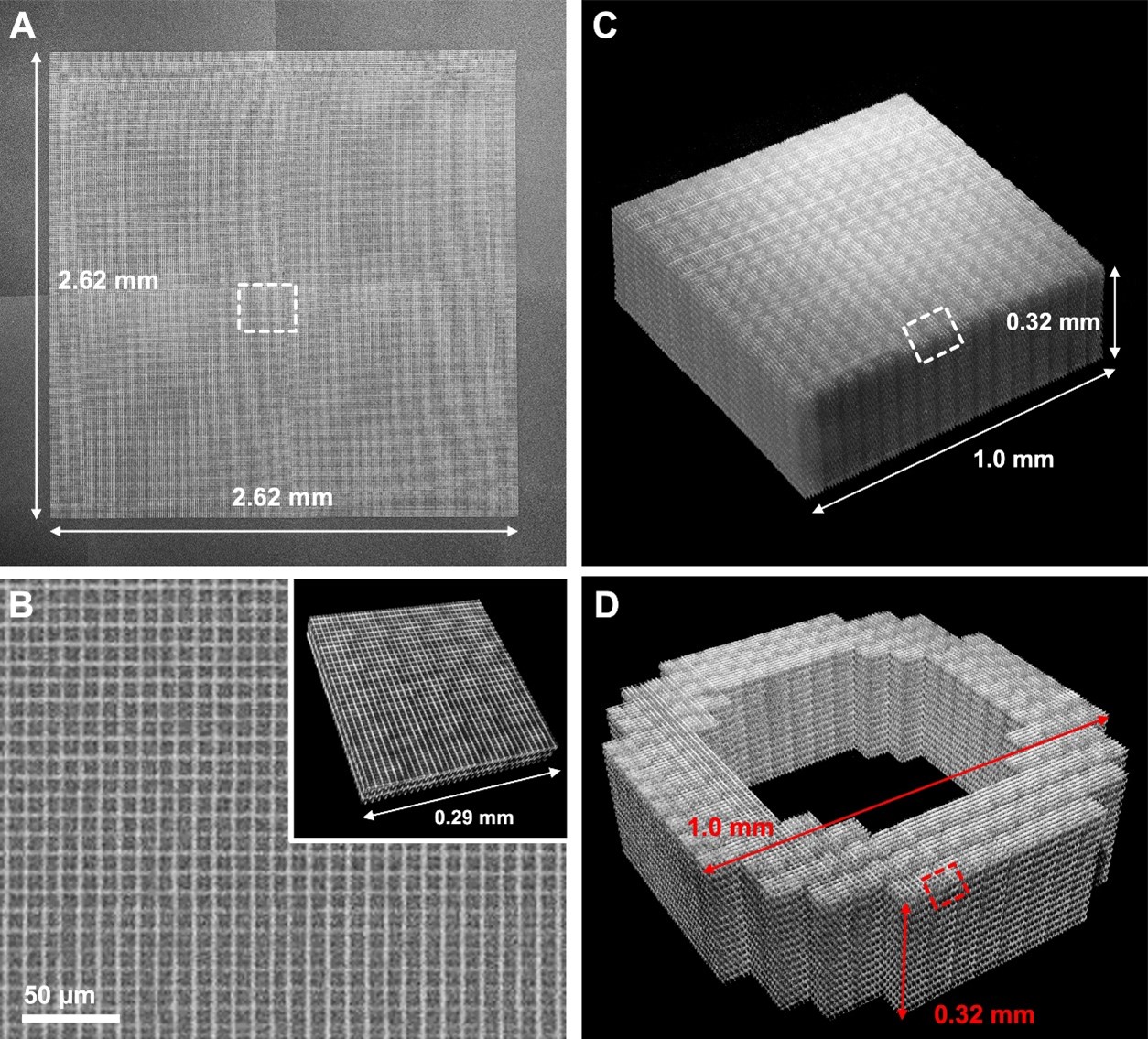 Figure 3. Fabrication of large-scale woodpile structures: (A) 12-layer woodpile structure of florescent polystyrene (top view, stitched from 16 sub-images due to the limited microscope field of view.); (B) zoom-in view of (A), where the inset shows a 3D fluorescent image of the structural details in the selected area; (C) cuboid woodpile structure of fluorescent protein; (D) O-shaped 3D woodpile structure of CdSe.
Two-photon polymerization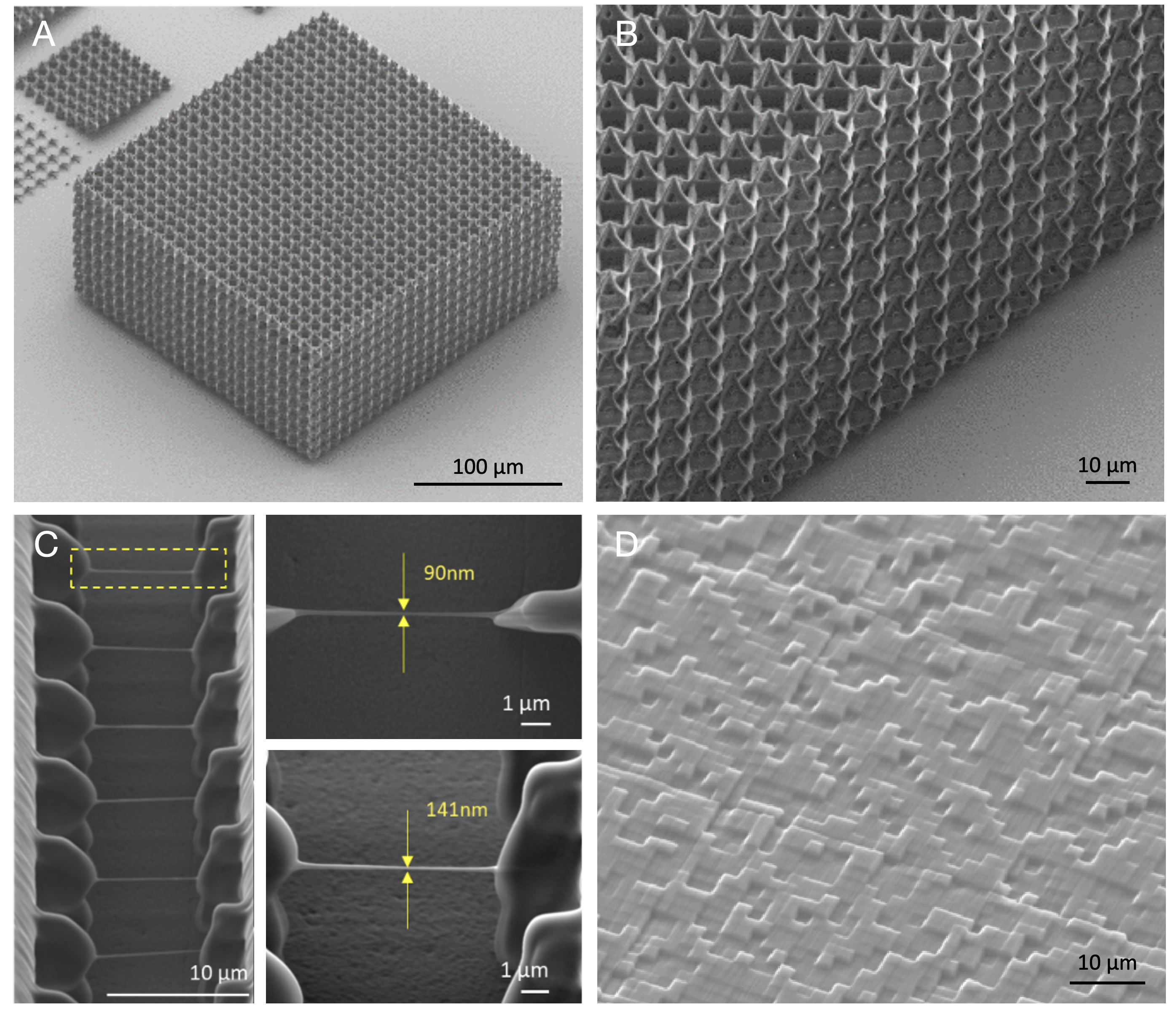 Figure 4. Printing of complex 3D structures with submicron resolution via FP NanoPrinter. (A to B) Metamaterial structures and their enlarged view. (C) Nanowire arrays demonstration a lateral and axial resolution of 90 nm and 141 nm respectively. (D) 3D diffractive optical element (DOE) device.